---
Hamilton Loomis Band (USA)
Texas Blues with added Funk

---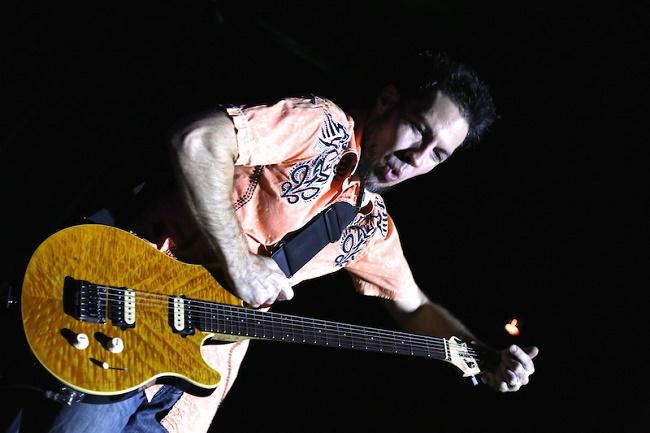 { concert }

Brasserie
Tickets: 15 euros ;

---
Billetterie :
Tél.: +352 / 26 20 52 985 Brasserie Wenzel
Billetterie sur place
Email: info@brasseriewenzel.lu

---
Info : Web:www.hamiltonloomis.com

---
En: Born and raised in Galveston, Texas, Hamilton was first hooked on music through his parents' extensive collection of Blues, Rock, and Soul records. He honed his multi-instrumental chops early, learning drums, piano, guitar, bass and harmonica by his early teens and touring regularly as part of his family's doo-wop group. At age sixteen, he went backstage to meet Bo Diddley and, before the night was over, Hamilton was onstage playing alongside the legend. Diddley quickly became a friend and mentor and Hamilton continues to be inspired by his words INNOVATE, DON'T IMITATE´. He has just released his sixth album, Basics.

Hamilton is backed by the mighty rhythm section of Mike Meade (bass) & Armando Aussenac (drums), together with Fabian Hernandez on saxophone & keys.

To quote Guitar Player Magazine, ´If Blues, Soul and Rock can be said to form a triangle, you'll find Hamilton Loomis right in the centre of it.


Organisation/collaboration: Jimmy Osborne, Brasserie Wenzel / Soutien: neimënster