---
The Erja Lyytinen Band
Blues from the North

---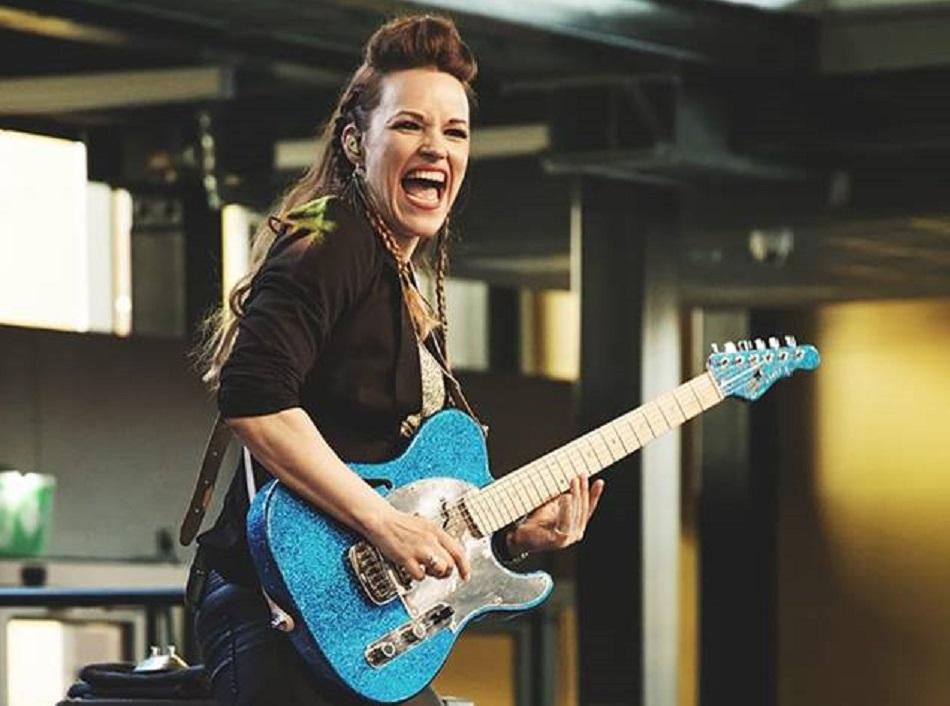 { concert }

Brasserie - Salle
Tickets: 15 euros ; Kulturpass: 1,50 euros

---
Billetterie :
Tél: +352 / 26 20 52 981 (Brasserie) Email: info@brasseriewenzel.lu Billetterie sur place

---
Info : Web: www.erjalyytinen.com

---
EN: Take one part Blues traditionalist, blend it with a forward-thinking music academy graduate, serve with a side order of skill and a garnish of Nordic beauty. What have you got? Singer/guitarist Erja Lyytinen, a.k.a. ´the Finnish slide goddess´ (The Blues Magazine).

Since first setting foot in a recording studio some 15 years ago, Erja has become a bona fide star in her homeland and a celebrated fixture on the international music scene. In that time, she has recorded eleven studio albums in places as diverse as Helsinki, Memphis and Clarksdale, Mississippi, earning numerous awards and honours along the way. She feels equally at home playing traditional and modern Blues, but has never been afraid to incorporate styles like Jazz, Pop and Soul into her songwriting.

In June 2018 Erja opened for Santana at Helsinki's Kaisaniemi Park, before being invited to join him on stage in front of 20,000 people. Carlos was full of praise declaring that "It was inspiring to see her play. It was from the future and I like the future", nicknaming her "Lightning" referring to Lightnin' Hopkins.

Erja's self-produced latest album, Another World, marks the next chapter in both her personal and professional life, calling in a whole raft of her esteemed friends and colleagues, including slide guitar wizard Sonny Landreth and former Michael Jackson guitarist Jennifer Batten.

Erja´s path to becoming "The Queen Of Slide Guitar" was unveiled in her recent biography Blues Queen (Blueskuningatar).


Organisation: Jimmy Osborne / Collaboration: Brasserie Wenzel / Soutien: neimënster