---
Annulé - Catfish
British Blues

---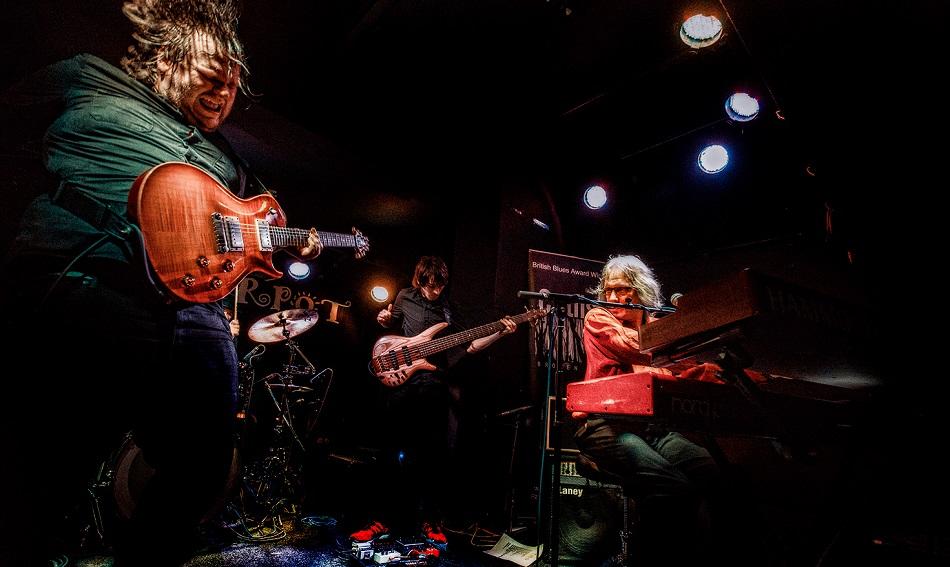 { concert }

Brasserie
Tickets: 15 euros ; Kulturpass: 1,50 euros

---
Billetterie :
Tél: +352 / 26 20 52 981 (Brasserie) Email: info@brasseriewenzel.lu Billetterie sur place

---
Info : Web: www.catfishbluesband.co.uk, the concert is cancelled !

---
EN: Great to welcome back Catfish, who have taken the UK Blues scene by storm over the past four years. They have carved themselves a reputation as an excellent live band with a phenomenal frontman in 24 year old guitarist/vocalist Matt Long, who plays with a real passion for the Blues.

The band crashed onto the Blues scene in January 2015, with their debut album 'So Many Roads' going straight in at no 1 in the IBBA Blues airplay charts. Their EP, a tribute to BB King entitled When BB Sings the Blues, charted at no 5 in February 2016.

In January 2017 they released their much-anticipated second album Broken Man, which is almost entirely original material. Broken Man also reached no 1 in the IBBA Blues airplay charts in March 2017 and it was later voted 2017 Album of the Year.

Catfish's third album Burning Bridges, which was released in May 2019, is a collection of excellent and diverse songs, many autobiographical, musically and lyrically pushing new boundaries for the band. This is deliberately no 'Broken Man 2', with Matt and bass player Adam Pyke's rock influences very apparent in many of Matt's self-penned songs and one (Under the Gun) which he co-wrote with Adam. Paul's more lyrical influence is apparent in his songs, including the beautiful piano ballad 'One More Chance' and the atmospheric 'Ghosts'. These contrasts give the band's live shows variety and range.

Catfish are Matt Long (guitar and vocals), Kevin Yates (drums), Adam Pyke (bass) & Paul Long (keys and vocals).



cancelled !


Organisation: Jimmy Osborne / Collaboration: Brasserie Wenzel / Soutien: neimënster


Matt Long - guitar and vocals, Kevin Yates - drums, Adam Pyke - bass, Paul Long - keys and vocals